Hello fellow pup-parents!
We're Ashleigh and Ben, the incredibly proud parents of Buddy, our liver and white English Springer Spaniel born in mid-Wales on Christmas Day.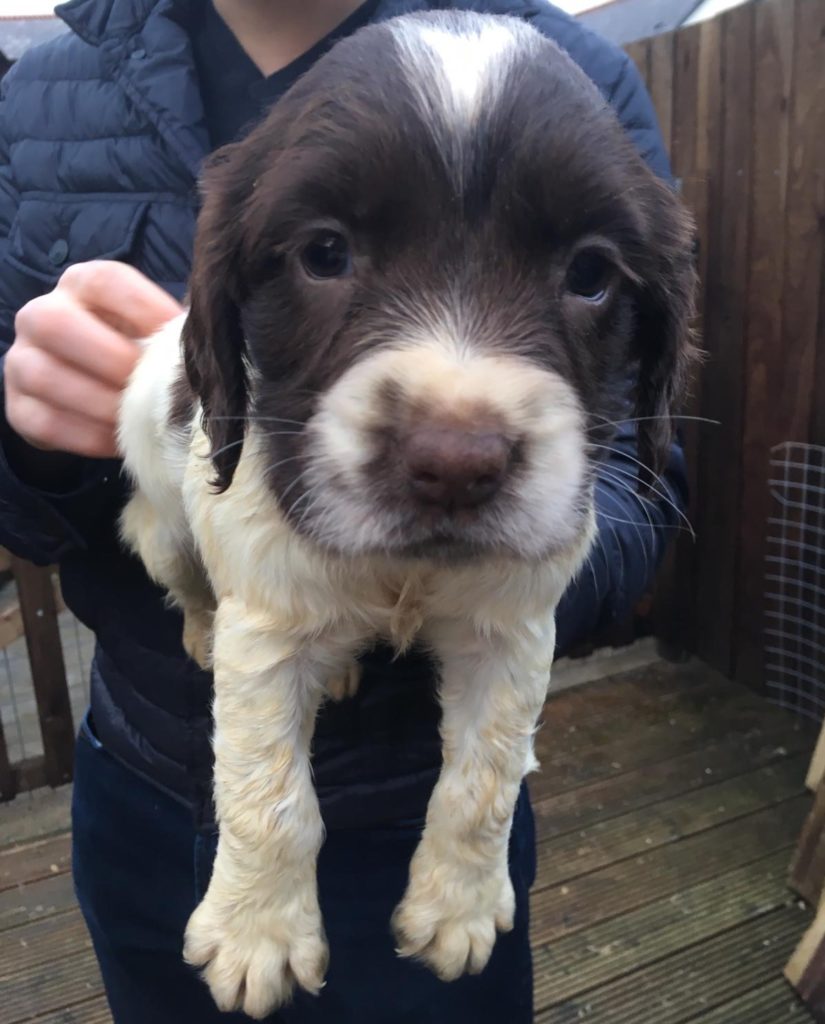 We both grew up with a pair of ESS's, so we were always going to have one of our own one day. The question was the timing.
When we moved to the Cotswolds from London and got engaged shortly afterwards, we knew the time had come (YAY!!).
We felt pretty confident ahead of picking up our tiny ball of fluff. We read a couple of books in preparation, we had both grown up with dogs and still looked after our parents' old boys and girls fairly regularly… how hard could it be?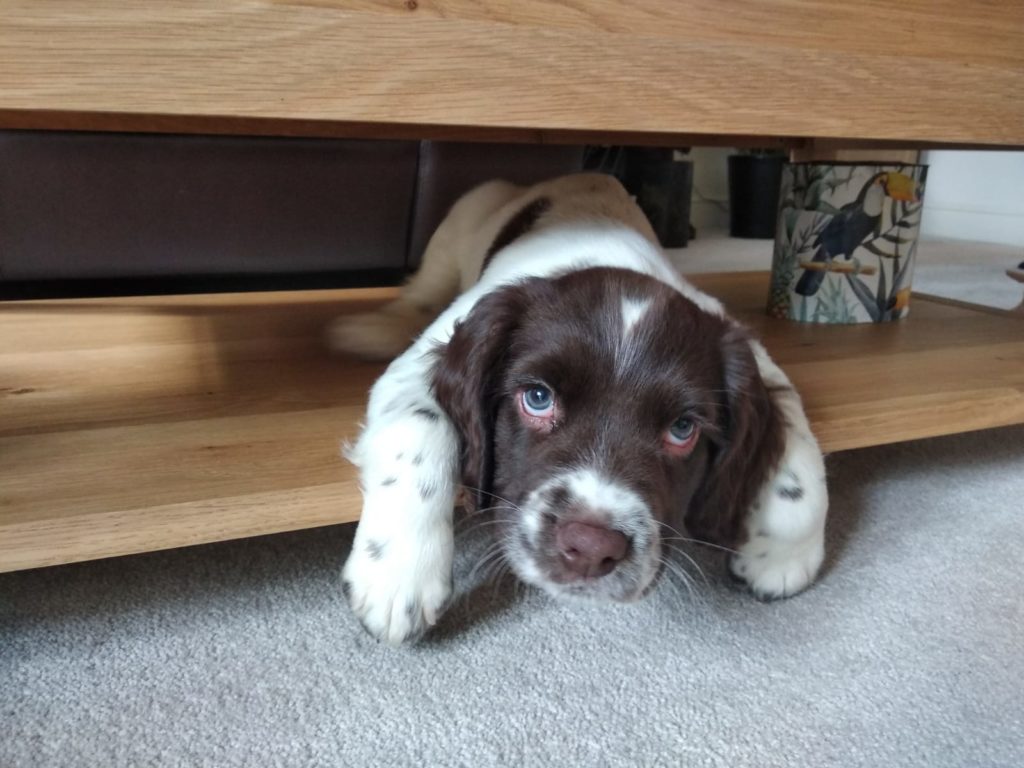 Well, in a nutshell, really really hard!!
Our first baby was the most lovable, loving, heart-meltingly cute little thing we had ever known. But he came with a mouth full of tiny knives, couldn't speak English, had more energy than a hurricane (equally as destructive), and we couldn't even walk him! We also lived in a rental property with cream carpets and a very small decked garden…
Let's just cut in here and say that it was TOTALLY worth it. We often discuss the levels we'd go to to protect our boy, and we always end up at pretty much anything. He's our world and we wouldn't change a second (well, maybe a couple of seconds…).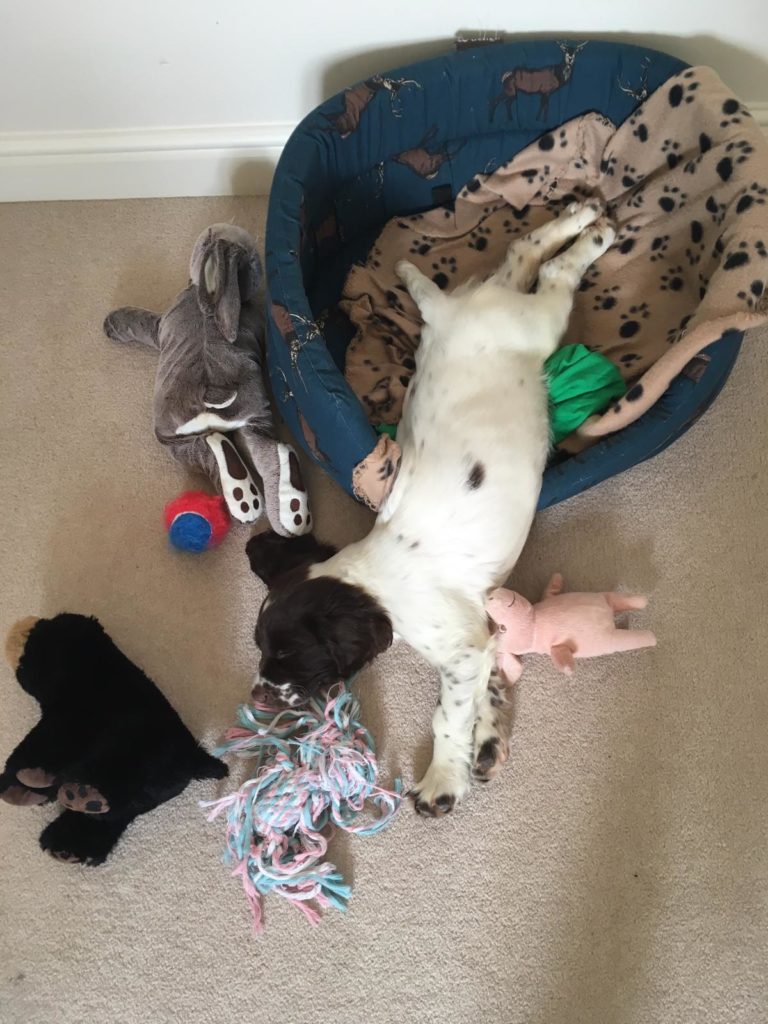 To get through our first 6 months as pup-parents, we googled, and googled and googled.
We searched for training techniques, how to stop him weeing everywhere (literally, everywhere!!), which treats to give him, which food to give him (and not give him), how far to walk him, how to stop him chewing on stones (after he ended up swallowing one and needing surgery to remove it…).
This is a tiny fraction of the millions of questions we have had so far about how to raise a puppy to be healthy, happy and well behaved.
We read a LOT of articles from a lot of different places. Some advice was more helpful than others, and some questions we found it hard to source the answers to.
So we're sharing the answers to all the questions we've had so far, and the ones we're bound to need the answer to one day.
All of our articles are thoroughly researched and represent the most relevant, up to date and proven advice in the industry. Plus it's been kindly tested by Buddy.
So hopefully one day, All Doggos will be a source of everything a pup-parent needs to know in all those moments; the good, the bad and the most definitely ugly.
We hope it helps!
Ashleigh, Ben & Buddy 🐶